TNNT Ecommerce Website
Custom designs to finalized code. Specialized ecommerce functionality developed with the user experience in mind.
View Work!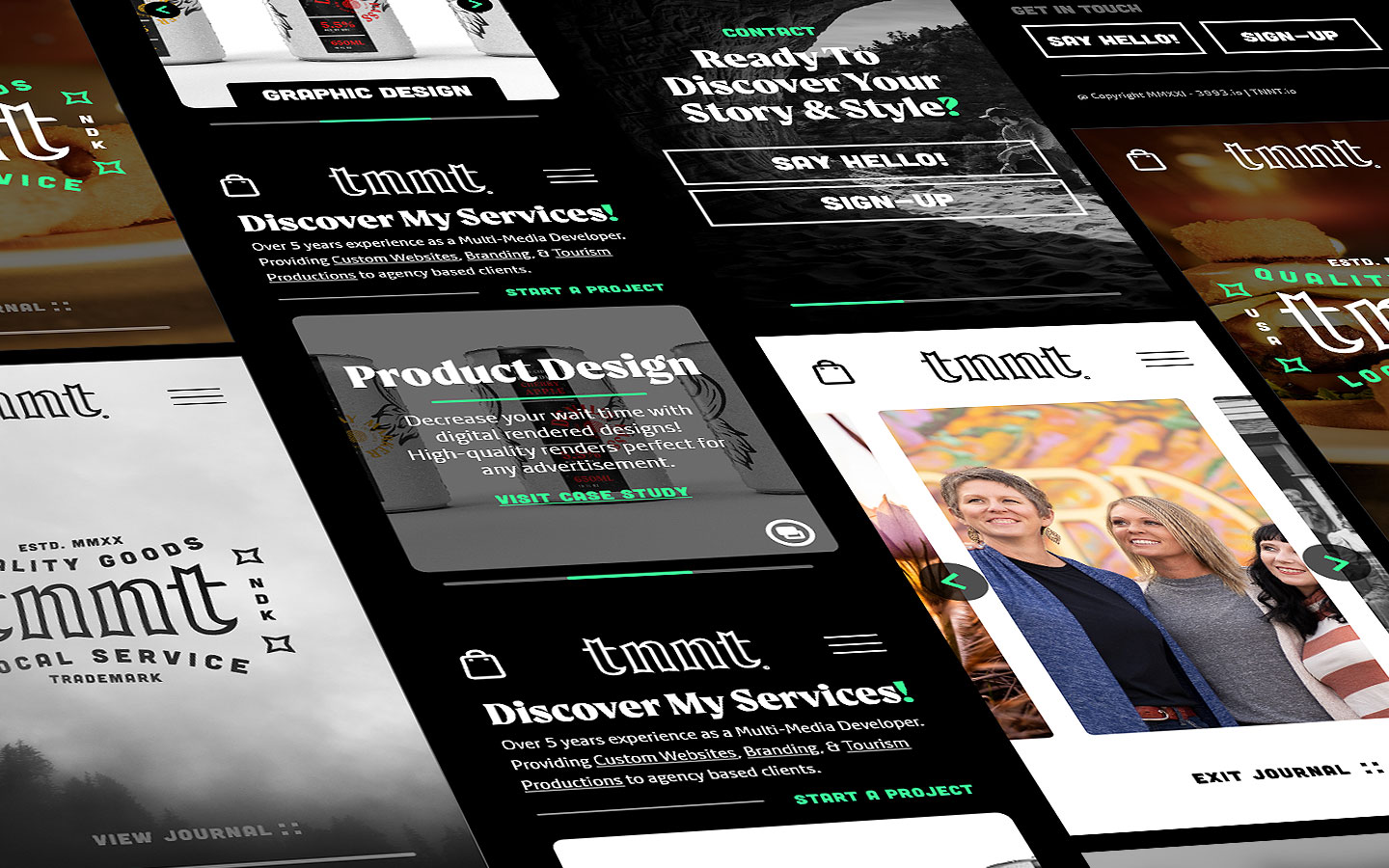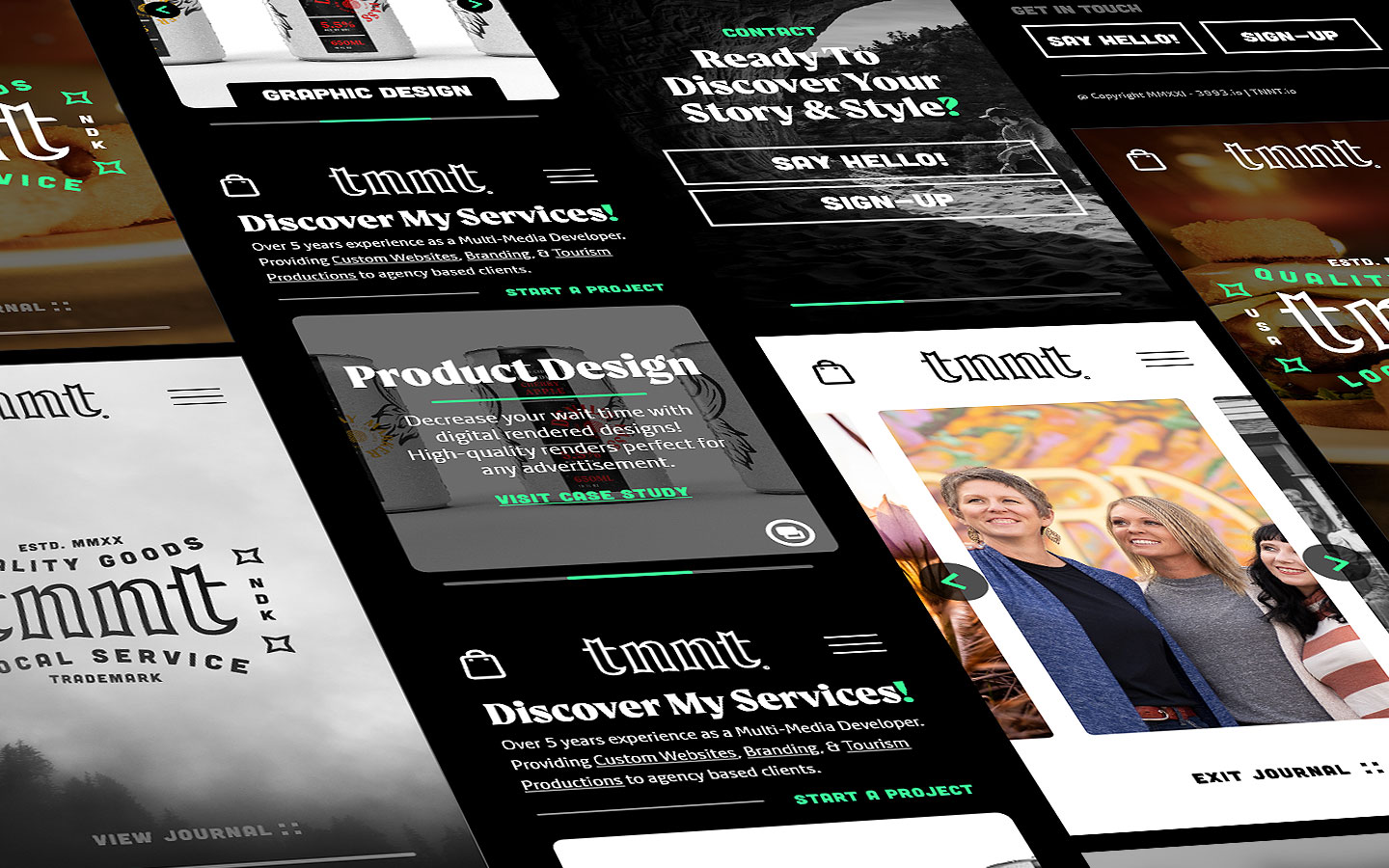 From idea to product
Personal Ecommerce Website
The Idea
– Branded Site Design
– Ecommerce Integration
– Services Showcase
– Stories Showcase
– Newsletter Signup
The website had three main goals. 1. Effectively communicate available services, 2. Showcase interesting stories and 3. Sell crafted resources and visuals.
All of this needed to be bundled into an engaging user experience filled with creative interactions that would seamlessly complement the content.
Each goal had to be achieved by creating a series of custom modular systems that allow content to effectively populate throughout their respective sections of the website.
The Production & Conclusion
Focusing early on the branding guideline allowed more time for the production heavy tasks. A comprehensive mobile and desktop template design was developed in Adobe XD giving clear insight on possible programming options. Once the wireframe design was finalized a balance between user experience and user interface became clear.
Taking full advantage of the WordPress, I coded specific functionality that would easily modify all areas related to the changed content. Knowing how image heavy the content would become, I proactively programmed unobtrusive scripts that keep load-times fast for new and returning viewers. Exploring the user experience early on in the design allowed ecommerce integration to naturally merge with the homepage content.
If you have interest in exploring how your business could gain from an custom website or are just starting out and want to see what options are available to you.