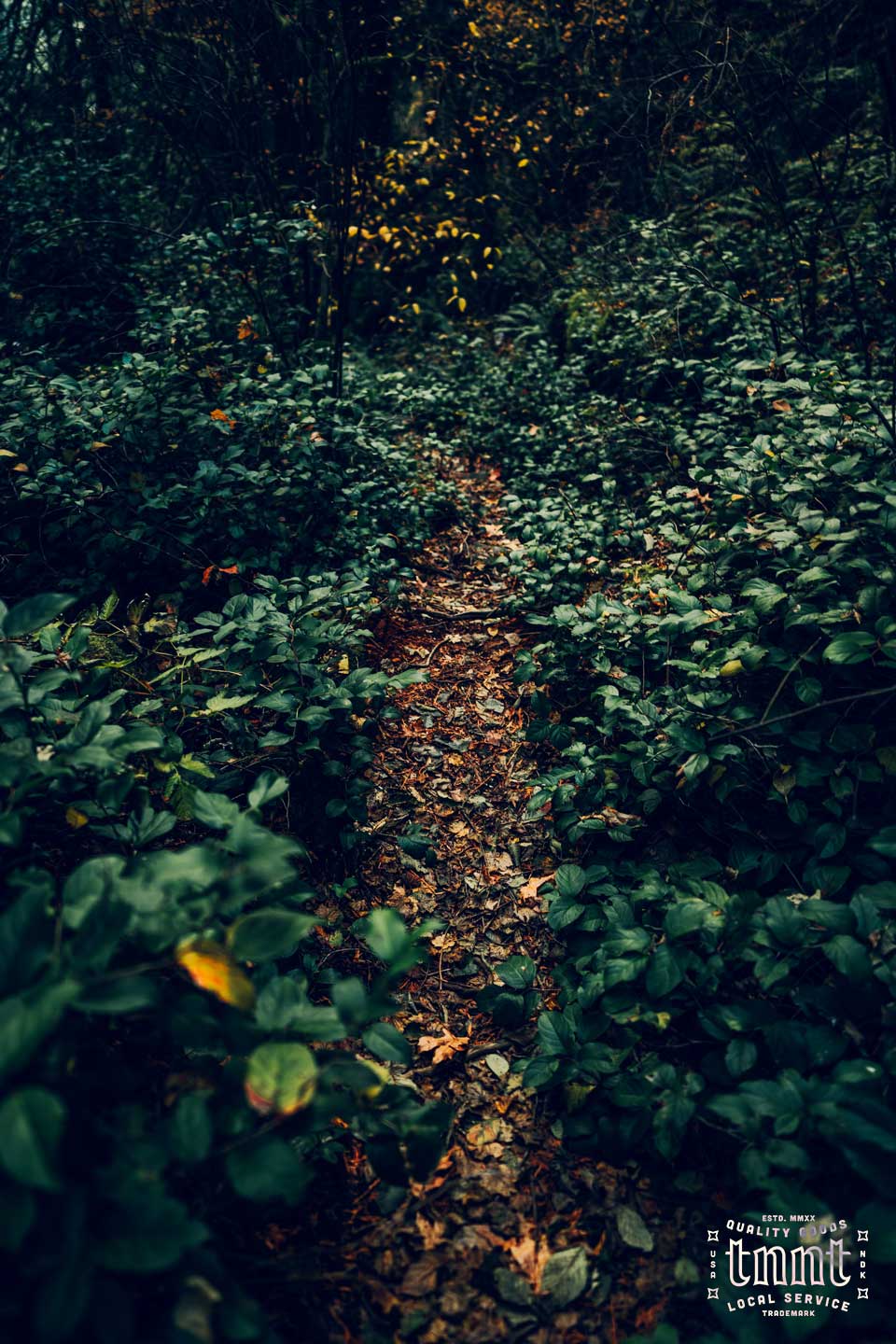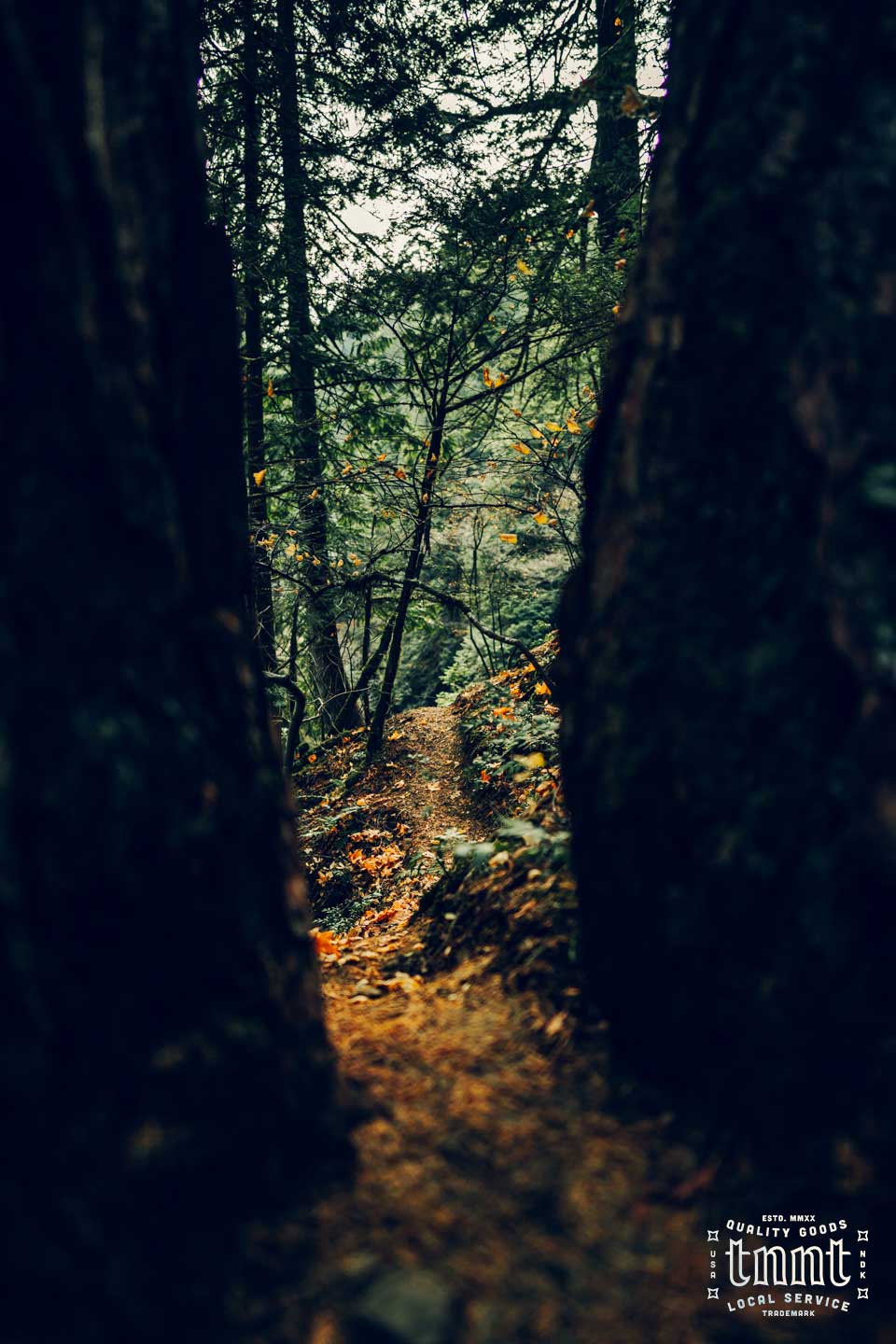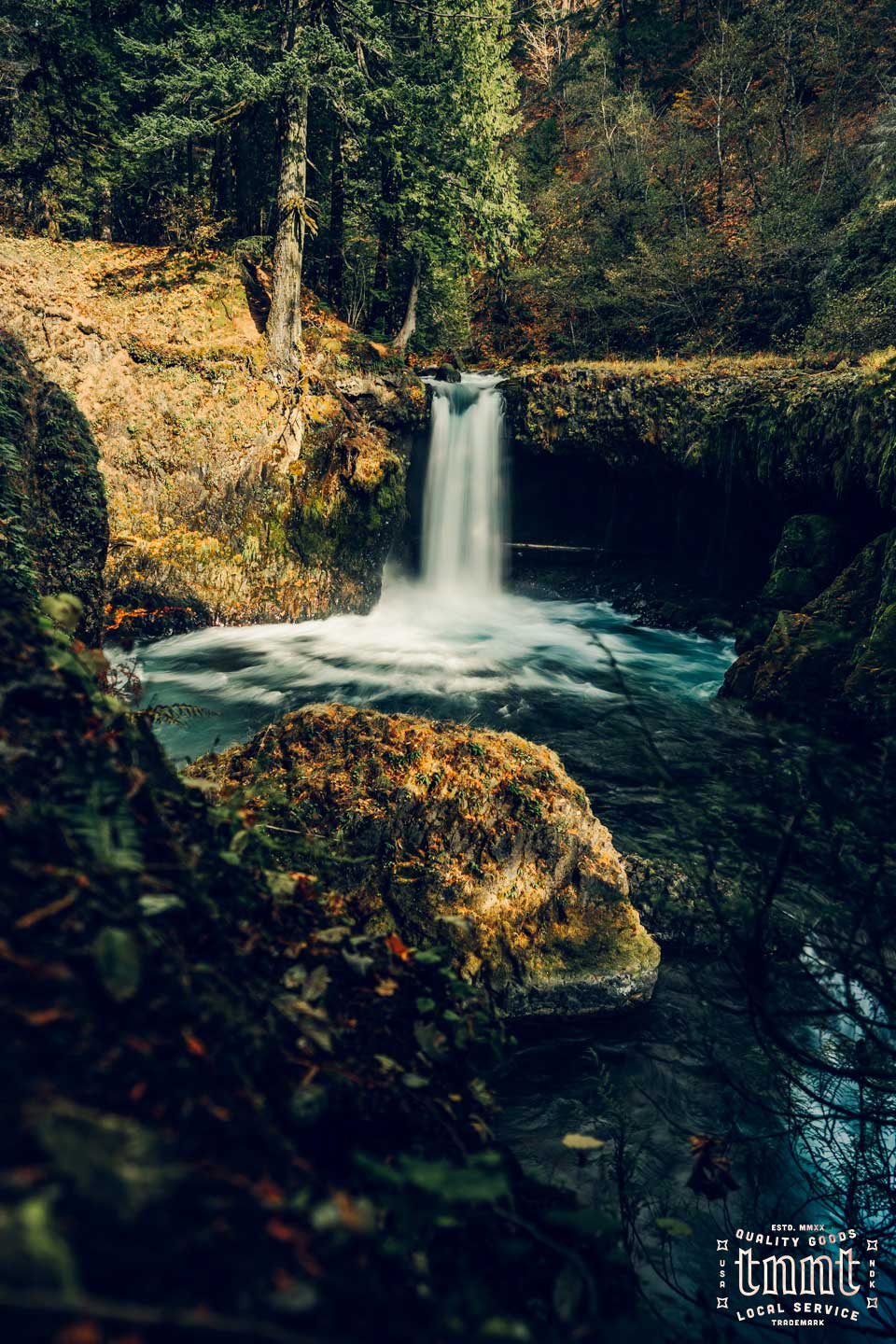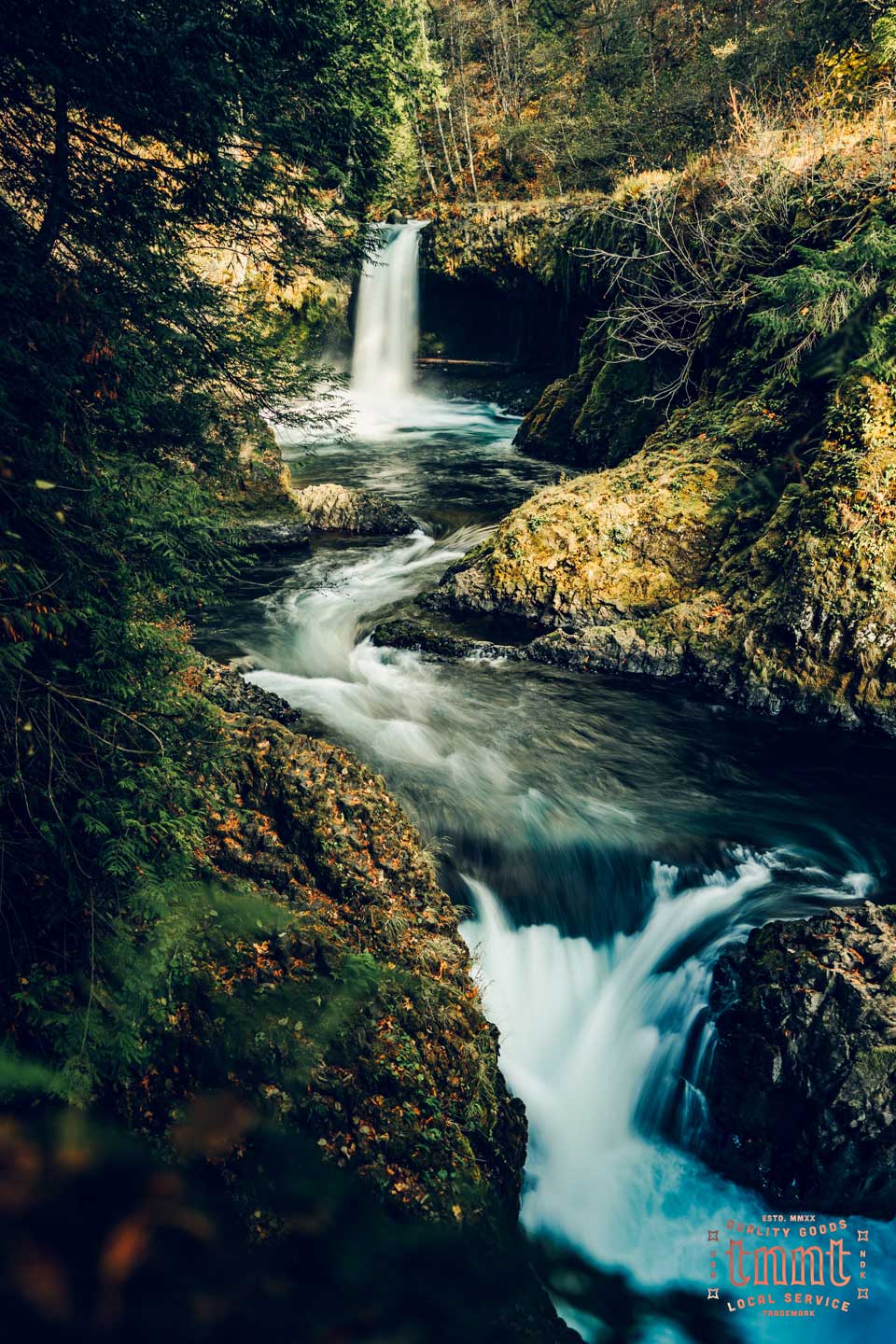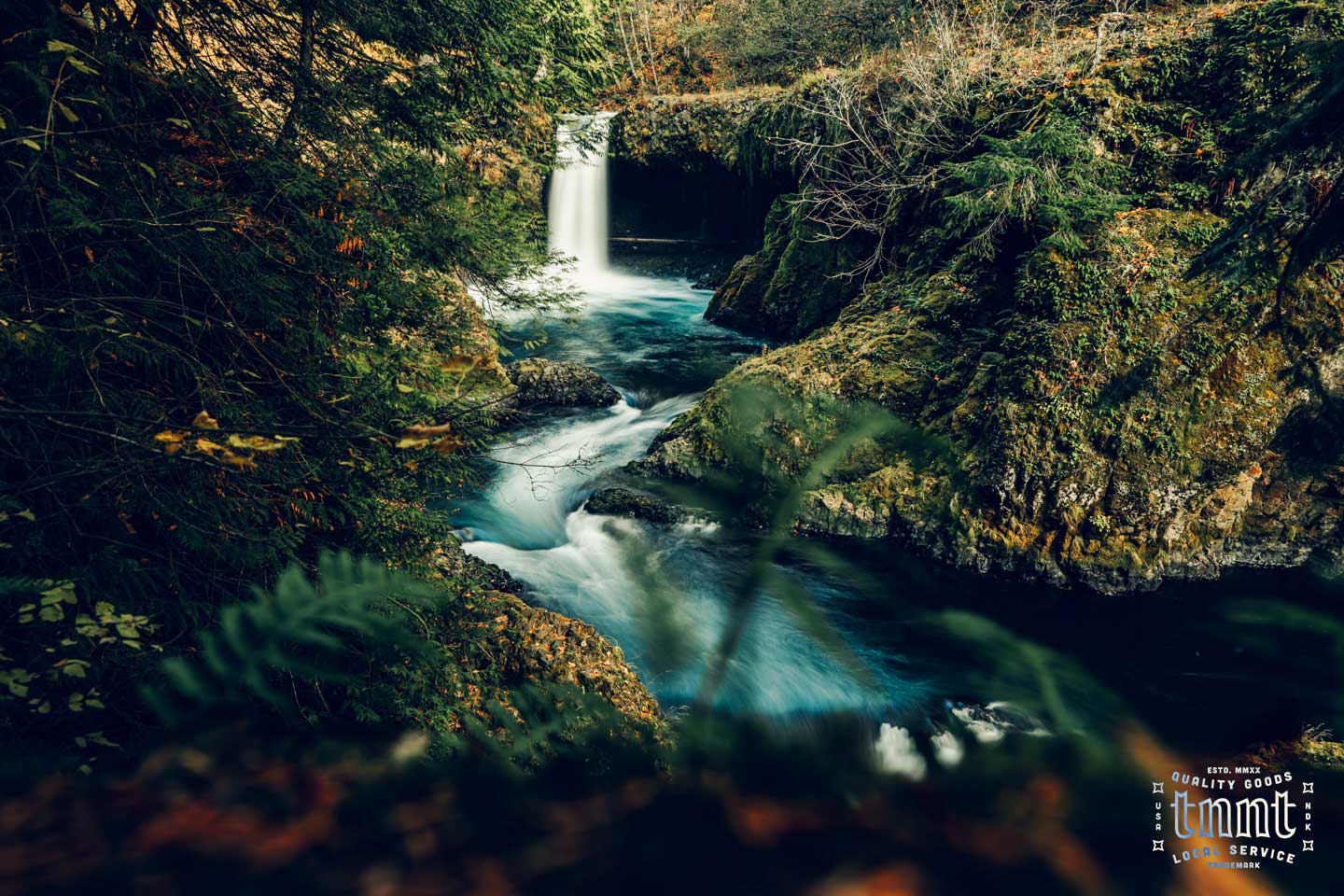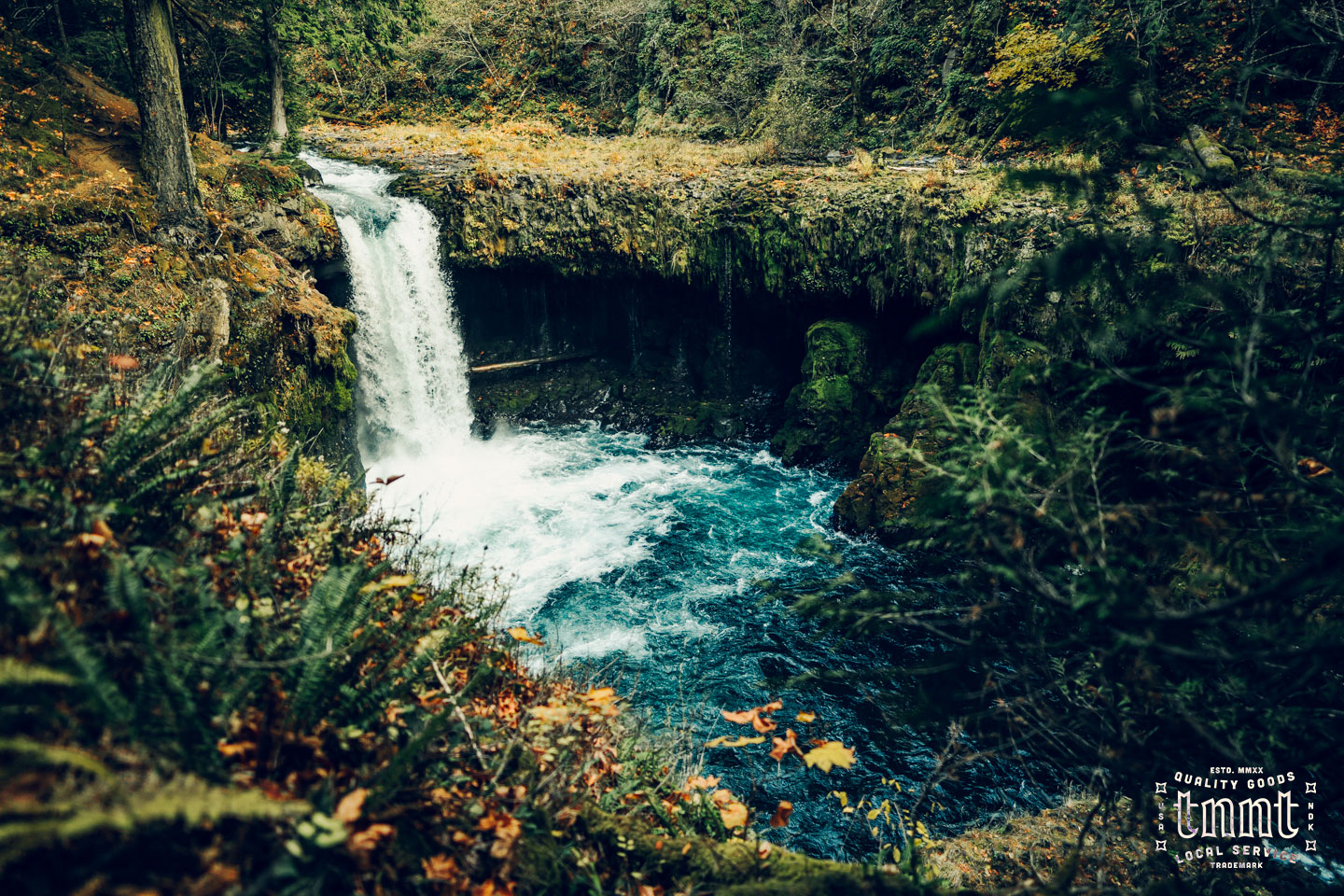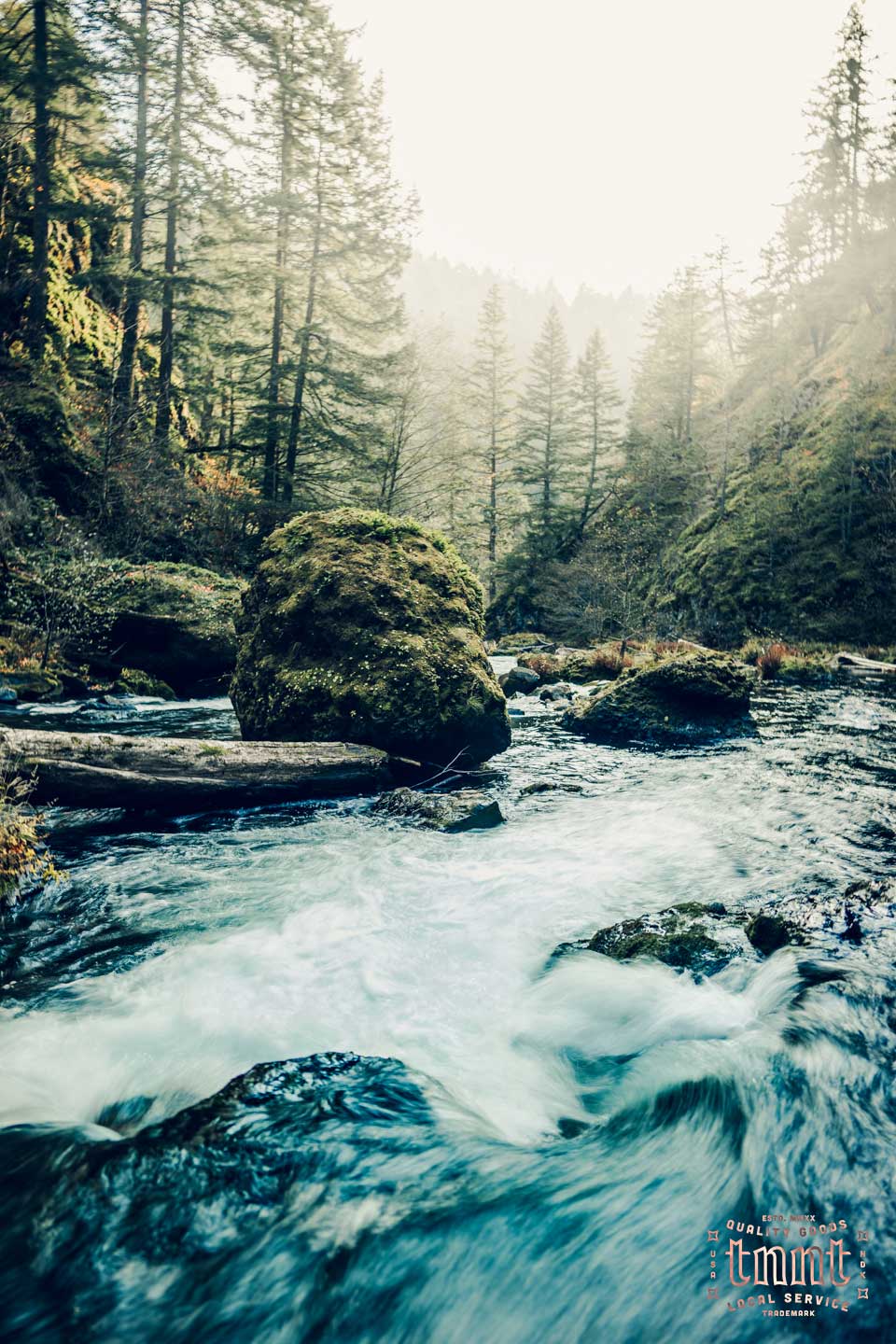 What hides untouched
Unknowingly I would soon find one of my favorite places! I parked on a small dirt patch next to the road, no signs or guides marked the area. A rocky cliffside and the last evidence of Fall is all I could see.. then there it was! A tiny arrow carved in the tree pointing me down an incredibly steep cliff with roots as steps and a faint whisper of crashing water. Slowly descending I hugged the trees with each step thankful the ground was dry. Finally the trail leveled and the brush became thick.
The sounds of crashing water grew louder with each step and the air felt cooler. A clearing on the cliff-edge welcomes those who dared the decent to an unforgettable view. The water crashed into the bluest of blue, spinning and curving through the rocks. A fallen tree lies behind the falls, dwarfed by the crashing water. The light breaks through the clouds filling the scene.
My curiosity of the area grew and I wanted to know ever inch of the space. Climbing up and down the rocks, making my way closer to the thundering water . Above the falls a shallow but wide river flows, perfect for cooling a tired body. Down the waterfall, rocks smoothed away by the water create calm swimming holes next to large mossy boulders. A scene maybe common among locals, but to me unforgettable.
I anxiously anticipate my return to this wonderful place the next time I visit and hope to not forget my tripod!